Inspiration seekers, this is for you!
These are the most inspiring spaces to work from in London
From breathtaking views over the iconic city of London, to Yoga in nature and the most luxurious palm tree courtyards – remote and hybrid workers will find inspiration in these stunning locations sourced and vetted by Othership.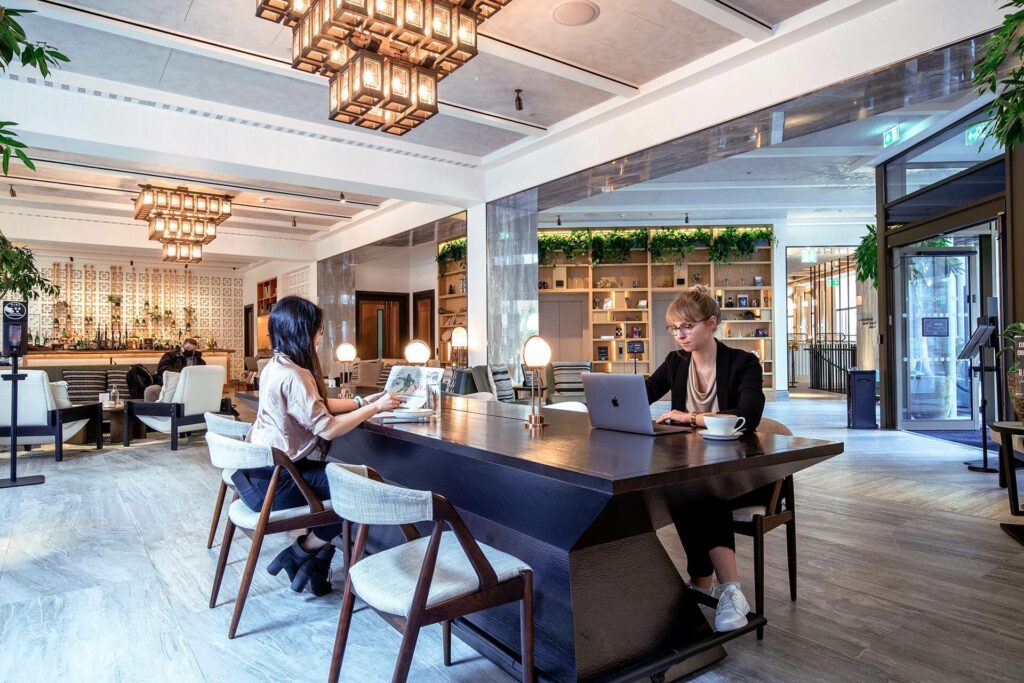 Lobby at Hart Shoreditch Hotel London, Curio Collection by Hilton
Aspire to inspire: London never ceases to surprise and workplaces are no exception. 
Stuck in a rut? Whether you call it writer's block or creative fatigue, maybe all you need is a change of location. Othership curated a list of the most inspiring places to work from in the capital and their Instagram accounts.
beyond Aldgate Twer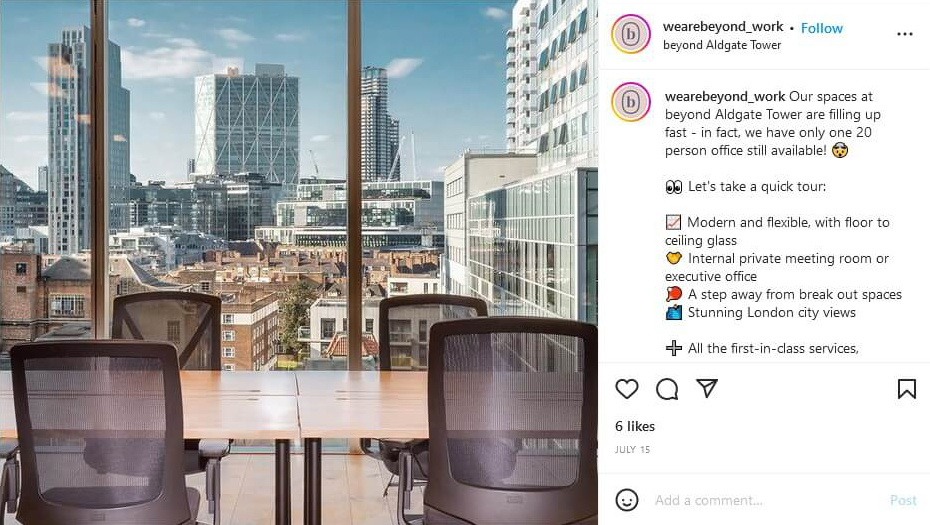 Why it's inspiring: Breathtaking views from the 16-floor glass building with huge windows and plenty of natural light.
Location: Within Aldgate Tower, just 3 minutes from Whitechapel Gallery.
The catch: Day passes are available for £50 per day, monthly coworking memberships for £160 per month or a private office for £499 per month.
Landmark London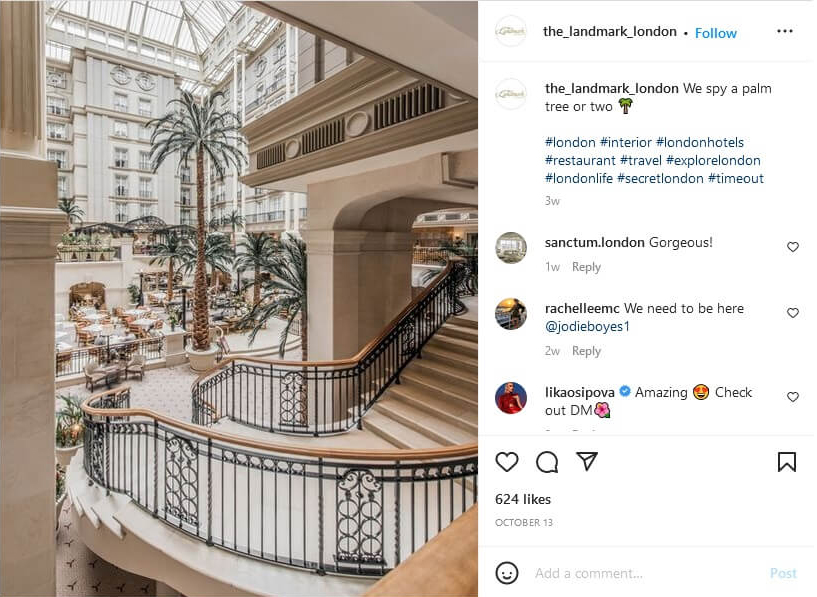 Why it's inspiring: Luxurious interior in an indoor palm tree courtyard from 1899 make it feel like a holiday at the French Riviera – perfect for a calm and relaxed mind!

Location: Next to Marylebone train station

The catch: The place is very popular and hotel guests are given priority in the lobby.
https://www.landmarklondon.co.uk
Senate House library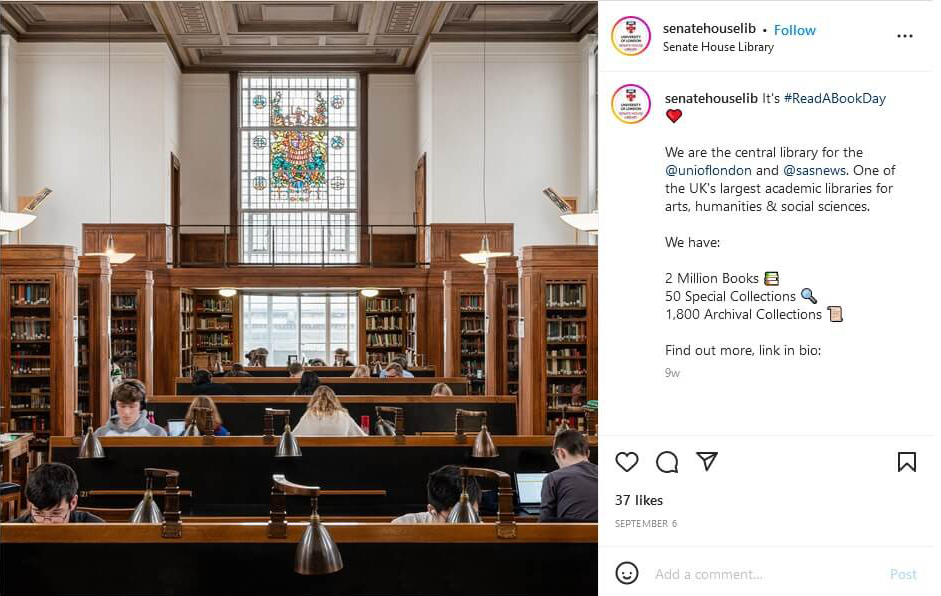 Why it's inspiring: Surrounded by bookshelves, smoking minds and plenty of natural light at antique-looking desks.

Location: Between Russell Square, Goodge Street and Tottenham Court Road.

The catch: Not everybody likes the type of quiet of a library.
The Lodge Space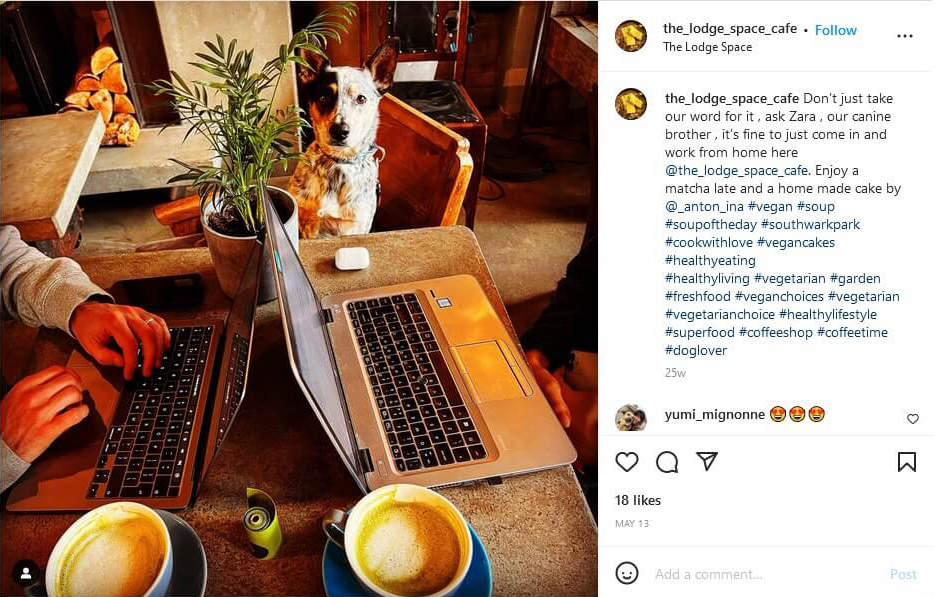 Why it's inspiring: Yoga and Pilates classes in a studio overlooking Southwark Park, breathing workshops, massage treatments, plant powered kitchen and the interior of a wooden cabin with a Balinese-inspired secret garden.

Location: Between Canada Water and Surrey Quays

The catch: It's too inspiring to think of any negatives.
Hart Shoreditch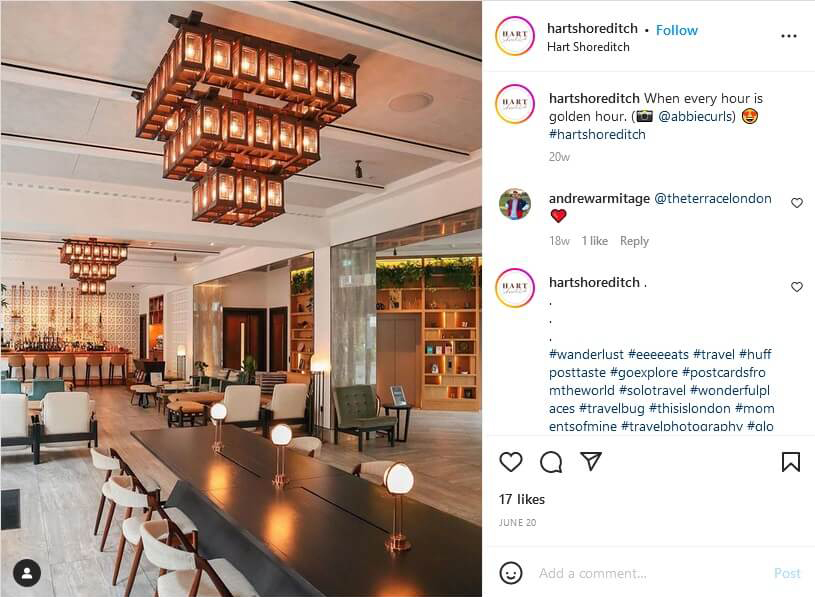 Why it's inspiring: A spacious lobby with lots of natural light and tables that invite for team collaboration.

Location: Between Old Street and Shoreditch High Street.

The catch: As any hotel lobby, it can get a little busy at times.
FBC Clerkenwell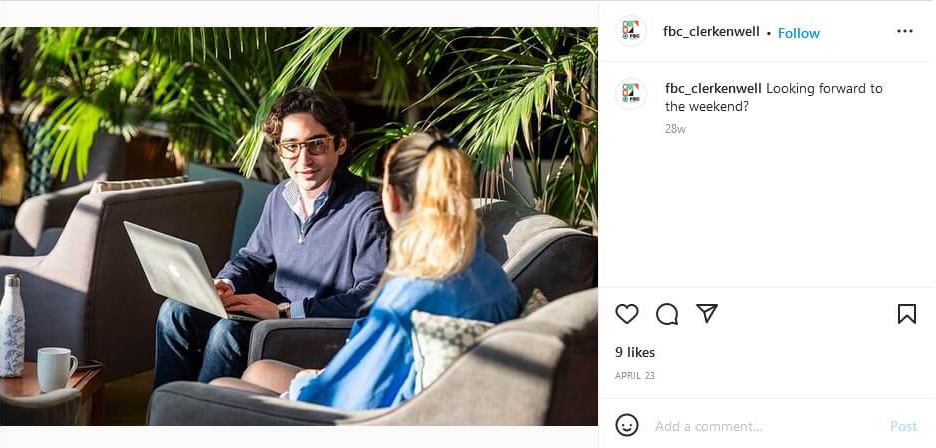 Why it's inspiring: Family run co-working space with seating by the window overlooking Clerkenwell, plenty of plants and great coffee to keep the mind awake.

Location: Clerkenwell, closest tube station is Farringdon.

The catch: It can be quite busy and a little noisy.
Mainyard Studios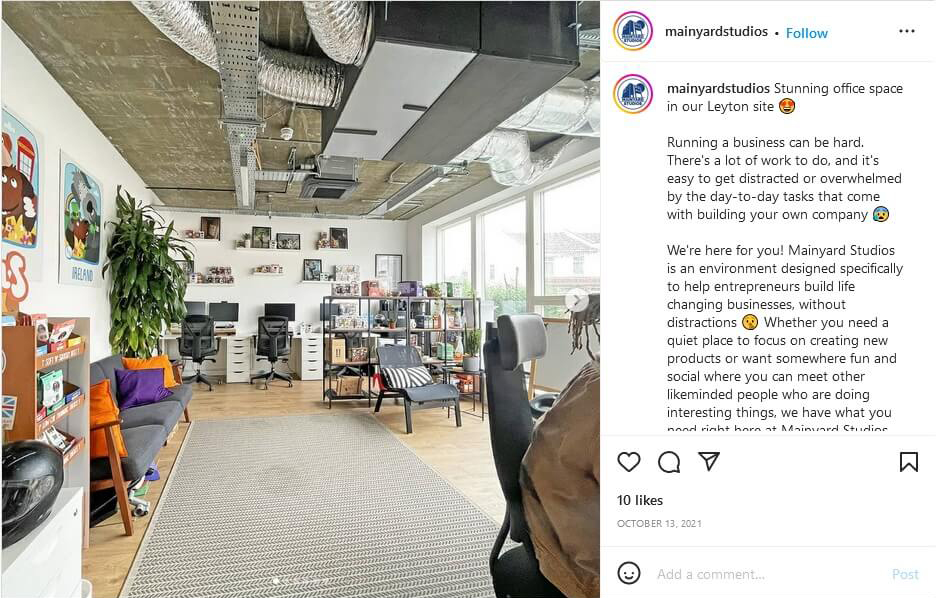 Why it's inspiring: Aimed at creatives in multiple locations in East London with music studios, sewing machines, wood workshops and desks in a warehouse setting.
Location: Leyton, Walthamstow, Hackney Central, Hackney Wick, Tomwer Hamlet
The catch: It might be a little too creative for some.
The Co-Dalston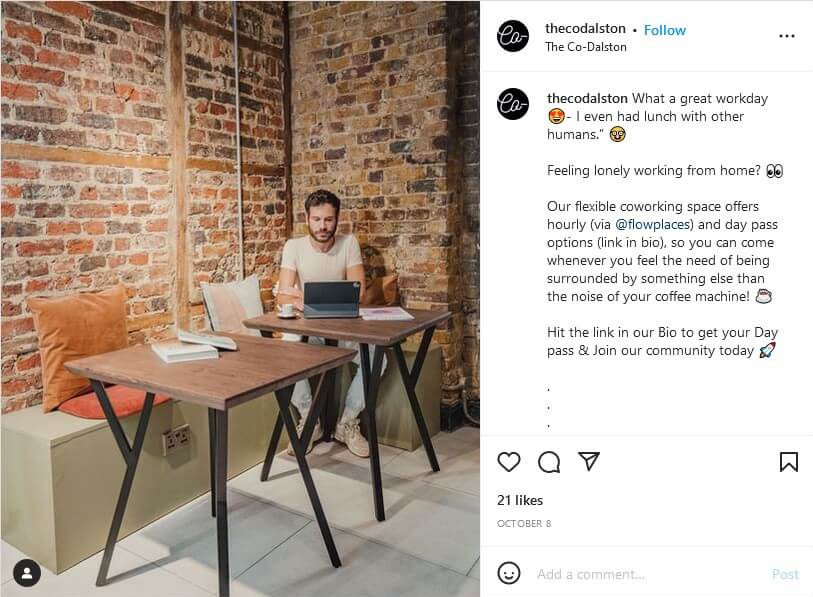 Why it's inspiring: Rustic interior in a small, friendly setting with a bar serving coffee, bagels and Argentinian pastries. For an even more relaxed mind, there is a back garden with plants and decorated in white and baby pink.

Location: Between Dalston and Haggerston.

The catch: It's a bit harder to reach with the Overground being the only public transport connection.
Town Sq Islington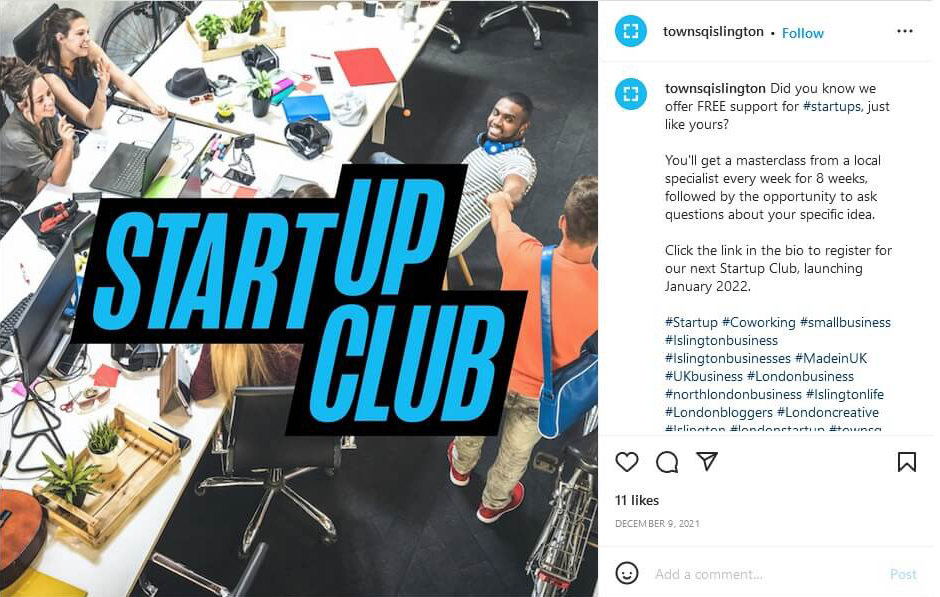 Why it's inspiring: Start Up Club and a collaboration with the local council – community at heart in one of the most vibrant areas of London, Shoreditch. Plus, very affordable coworking memberships.

Location: Around the corner from Old Street.

The catch: The interior looks like a corporate office without any personal touch.
https://www.townsqislington.co.uk
Work From – by The Hoxton
Why it's inspiring: Stunning interior over two floors with breath-taking views towards all sides of London, a Yoga studio and a beautiful terrace to enjoy a drink after work.

Location: Southwark by Blackfriars Bridge

The catch: Coworking memberships for £350 per month.
https://workingfrom.thehoxton.com
Moxy London Stratford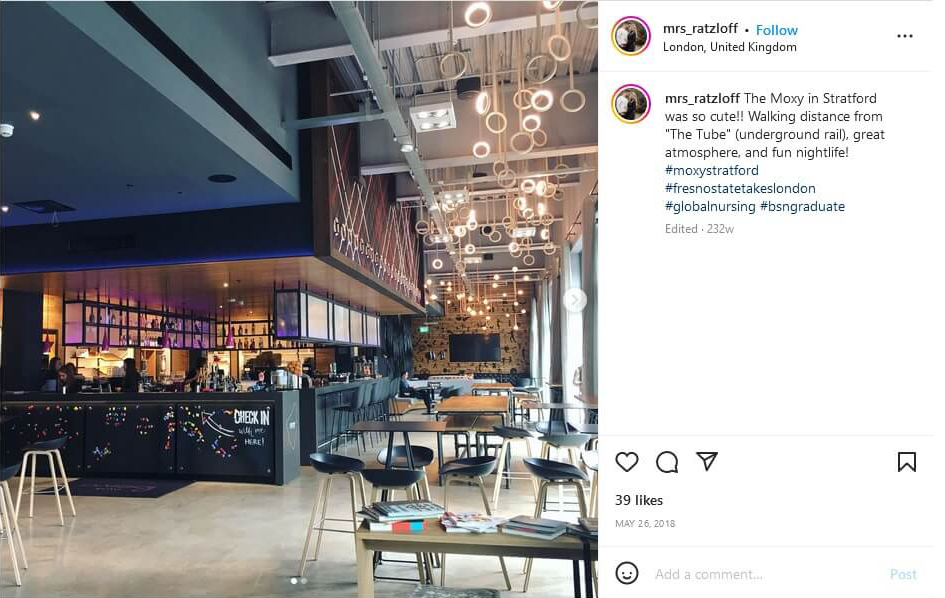 Why it's inspiring: A modern and vibrant interior make this hotel lobby a truly inspiring space for creative minds.

Location: Next to Stratford station and the Westfield shopping centre.

The catch: The lobby can get busy towards the end of the day.
If a change of location stimulates your mind and make you more productive or you would simply like to try as many different workspaces as you can, head over to Othership and find you next hot desk.