Gordon wants to address some of the challenges around influencer marketing and association membership
How do I find the right influencers to work with ?
How do I improve my own influence ?
How do I run an influencer marketing campaign ?
How do I grow my community or membership ?
What do I pay for an influencer ?
BOOK
Gordon is the author of Influencer Marketing Strategy which has been published in the UK and America. Packed full of top tips, glossary of terms, over 40 interviews, case studies and all you need to know about understanding influencer marketing strategy it's the buy for anyone looking to embrace influencer marketing within their organisation.
The Personal Brand Assessment?
Are you an expert in your niche? Are you looking to become an influencer to your audience?‍ To get there, it's essential to lay the foundations of a powerful personal brand.
Answer 12 questions in this assessment, and discover how to raise your profile, amplify your authority & attract new clients.
EXECUTIVE VIP INFLUENCER MARKETING PROGRAM
Gordon runs a highly successful influencer marketing programme for people or companies all over the world. The course is delivered one to one and therefore is highly engaging and relevant to the individual. Delegates come away with greater online presence and strategies to drive real growth.
WEEKLY INFLUENCER MARKETING ROUNDTABLE
Gordon runs a weekly Influencer Marketing Roundtable event for anyone interested in finding out more about influencer marketing. Guests join from all around the world and we have speakers join Gordon on some of the sessions. Its super informal and very engaging for all concerned. The sessions are recorded and available for those in the Influencer Marketing Secrets Facebook Group.
INFLUENCER MARKETING SECRETS FACEBOOK GROUP
Gordon has curated the Influencer Marketing Secrets Facebook group which anyone interested in knowing more about influencer marketing can join here.
INFLUENCE GLOBAL PODCAST
Gordon is the host of the Global Influence Podcast and has had a host of global influencers, brands, influencer agencies, legal experts on the show. Listeners can download on all the main channels from Apple to Spotify, Google and so many more. For a view of all the podcasts pick one that resonates best with you and subscribe.
MEMBERSHIP WORLD PODCAST
Gordon is also the host of the Membership World Podcast and navigates through the world of membership and association management. With a host of CEOs as guests, the content has been illuminating and well worth a listen.
Membership Engagement Mastery: Uncover Your Engagement Score
Answer 16 questions and we'll send you a personalised report with your score
This Scorecard has been designed to show membership professionals from associations, institutes and communities their blind spots and provide instant, actionable steps on how to improve membership engagement. The scorecard covers all steps of the membership experience from interest to departure and the tools you use to engage with them.
KEYNOTE SPEAKER & PANEL HOST
Gordon is an accomplished keynote speaker and spoken at global audiences all over the world, if you want to book Gordon for your next conference as a host, panellist or keynote session then find out more here.
MEMBERSHIP TRAINING
As a former director general of a trade association, Gordon is an experienced professional in the membership sector. Gordon helps associations and professional membership bodies with their membership strategy. This bespoke training, board facilitation and membership sessions are very engaging.
WRITER
As an experienced writer Gordon has written many reports, blogs and articles for all sorts of organisations. He hosts his own blog as well as writing for the Evening Standard a weekly column.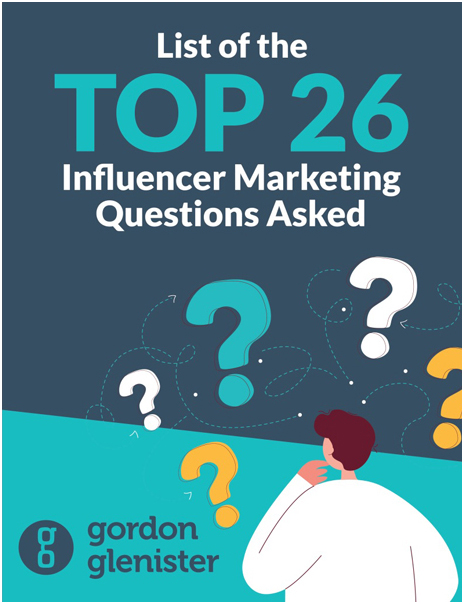 List of the Top 26 Influencer Marketing Questions Asked
Subscribe to download your copy of "List of the Top 26 Influencer Marketing Questions Asked" and receive Gordon's regular updates and opportunities on Influencer Marketing and Membership Expertise
Unlock your true potential
Amplify your influence and elevate your audience engagement today!