Live stream shopping (or live stream e-commerce) is being touted as the next big thing in retail. Whilst it's probably fair to say that it hasn't yet reached anywhere like its full potential with customers in the UK and Europe, or even the US, customers in South East Asia have switched on to it in their millions, and it's become a major marketing tool for brands from cosmetics to fashion. It's estimated to have generated somewhere around $136 billion in revenue in China in 2020.
In China, Taobao Live dominates, with 80% of the market, but other platforms are growing, and Douyin (China's version of TikTok) is rapidly transforming itself from a social network to a home shopping channel.
And although it's early days, TikTok in the US have started experimenting with it through a partnership with Walmart.
According to Mike George, president and CEO of Qurate Retail, inventors of TV shopping channel QVC, the seeds of what would become livestream shopping were first sown in China in the mid-2010s. Influencers began using live video apps to take their fans with them to boutiques in exotic locations. They would share information and explain products along the way. These virtual journeys offered viewers a glimpse of places like New York or Los Angeles, with the option to discover and buy products that were not readily available in China.
You can read more of what Mike has to say about the rise of live stream marketing in his article for Fortune.com: Livestream shopping is the next best thing in retail.
What is live stream marketing?
Simply put, it's when influencers and brands stream live content on platforms like (in Asia)Shopee and Lazada, and their audience can instantly purchase the things that they are seeing on the app.
These platforms have integrated features that allow viewers to see these influencers and key opinion leaders in real-time, promoting products and services. It's big business, certainly in Asia. Shopeeis a Singaporean online shopping platform which streams 17,000 pieces of live content every day, accumulating 14 million daily views, equating to over 700,000 hours of viewing time from potential customers.
Live stream commerce originated in Asia, and was already big before Covid-19 saw lockdowns around the world, but the pandemic certainly didn't hurt this form of marketing. In fact, Shopee reported 99% global growth during 2020. Even after lockdowns were lifted, it seems customers, now accustomed to online shopping, have no intention of turning their backs on it. Many more and brands are now looking into turning Live E-Commerce into a common shopping experience for their customers.
In Europe, Chinese online shopping giant AliExpress conducted a survey which revealed that around 70% of European shoppers are open to the idea of experimenting with live streaming 'shoppertainment'.
How they prefer their content does vary by country, a factor which is essential for marketers to consider.
Vita Chang, Head of Content Operations Ecosystem at AliExpress, says ""When exploring the European opportunity, it is important to look into distinctions of each country to cater the right messages for different consumers in different countries."
Some of the study's key findings suggest that UK consumers favour trustworthy and entertaining mobile-friendly content, while French consumers prefer succinct content endorsed by influencers. Shoppers in Spain seek out the best deals and practical information.
You can read the full findings of the AliExpress study: Shoppertainment is landing in Europe here.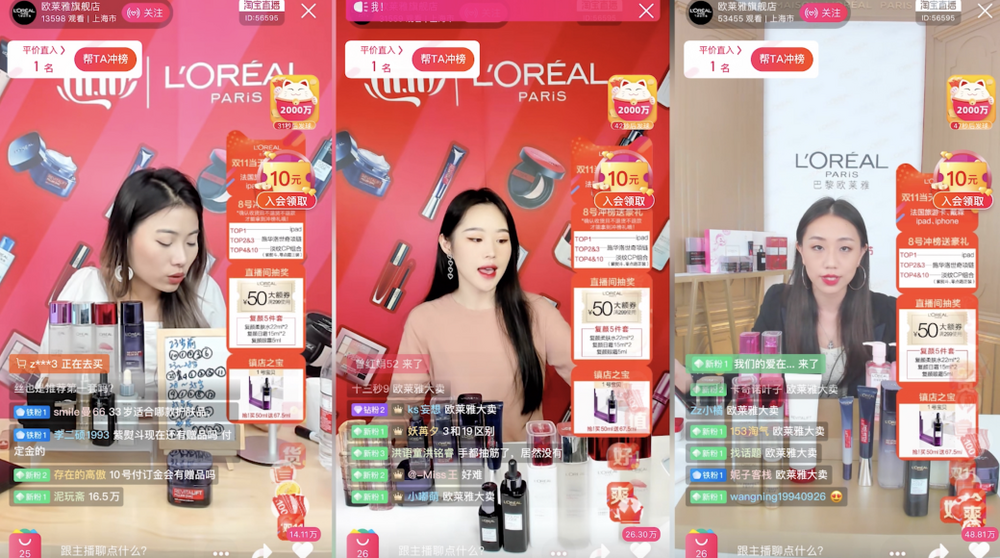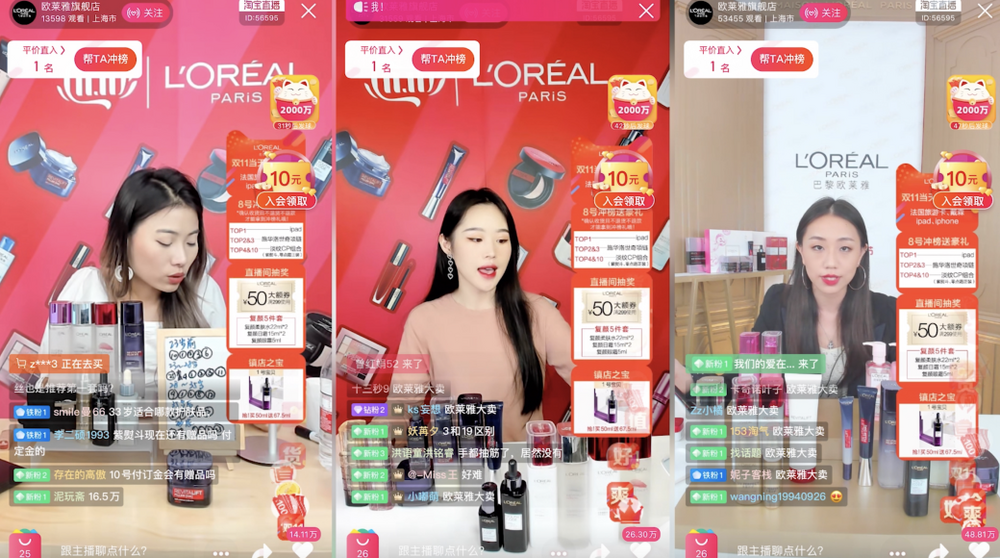 How do brands use live formats to attract customers?
Live stream marketing content can appear on social media platforms.Facebook, TikTok and Instagram have already gone for it in a big way and other platforms are rapidly catching up.
Facebook launched 'Live Shopping Fridays' this summer, going through to mid-July, and it includes partnerships with major beauty brands like Clinique and Sephora.
The beauty of live stream is that it allowsinfluencers and brands to communicate with followers and consumers in the moment. Unlike a standard 'video ad' format, live stream allows the audience to interact directly with the host, to ask questions, for example. And the host can provide answers and give product feedback. It allows the kind of awareness-building and engagement which might previously have taken weeks or months of campaign activity.
As you might expect, influencers have been a major (ahem) influence on this online marketing phenomenon, andmany brands have been quick to recognise the value of using them to host their live shopping streams. The clever brands script the presentation carefully to ensure that, whilst the host influencer champions the brand in a variety of ways, – through demos, reviews, live-testing and promotional offers – they remain on-message.  Then, if a consumer likes what they see, they can buy the product instantly in-platform.
Creating digital events
Not for nothing is it known as 'shoppertainment', and these streams are turning into mini variety shows – with concerts, cooking demonstrations and workout classes, among others, added to the mix to keep engagement levels high.
It's also worth noting that, whilst Asian, particularly Chinese live stream marketing has tending to rely on big-name influencers (with the associated a hefty price tag), it's not always necessary to commit that kind of investment. Interestingly, whilst many brands do start out using established influencers as hosts, it's not uncommon for a brand's 'in-house' host to work it the other way, and develop such a following that they become an influencer in their own right.
Driven in part by recent restrictions, a number of brands have all but dropped physical product launches from their calendar, opting instead for live stream events.
The Goat Agency, which works with clients across Asia, including Olay, reports a significant rise in these events, like a recent launch campaign for Olay Retinol, where influencerslive-streamed product reveals on their personal channels, and were joined by a P&G scientist to answer questions about the product, whilst engaging the audience. The live content was enhanced by gamificationwith trivia questions and other activities to let the audience win products, with the added advantage of educating them about product benefits.
What are the downsides to live stream e-commerce?
Although undeniably effective (when done right), it can get expensive. With its popularity comes rising media costs, and the expense of paying a high-profile celebrity or influencer.
It's also important to remember that, just as with any retail experience, it's about building a relationship with the customer. Relying on flashy tech, or the influencer of the moment, without paying attention to the detail risks your investment being a costly mistake – or at best, a short-lived success. Competitive prices, efficient customer service and distribution, and the power of storytelling are just as important as ever.
Where is live stream marketing going?
There's no doubt that it's a growing phenomenon, and that it has plenty of untapped potential for brands across a multitude of sectors. Beauty and fashion brands have been quick to see its potential, but there's really no limit.
And for the future, Mike George, of Qurate Retail has some tantalising ideas."Perhaps", he says,"artificial intelligence on social media will enable us to provide each customer with a fully individualized channel of live, interactive content, curated just for them. Maybe virtual reality will allow us to transport the customer to a front-row seat at a livestream fashion show, right next to a friendly host who is ready to answer questions and take an order."
If you're thinking about how live stream e-commerce could work for your brand, let's talk.
Gordon Glenister is the author of a new book, Influencer Marketing Strategy. Learn:
how to build an influencer strategy
what makes a great influencer
about the rise of Clubhouse and TikTok
about future digital trends for connecting with a digital customer
Order your copy from Kogan or Amazon
Find out more at: http://gordonglenister.com/