IN

FLUENCER MARKETING STRATEGY
by Gordon Glenister

BOOK LAUNCH DATE:
MARCH 1st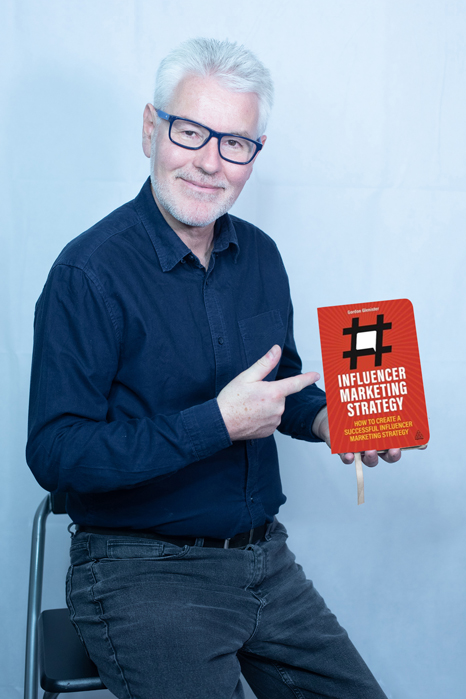 Influencer marketing is one of the fastest growing advertising media. In this book you will learn how to work with influencers and set a clearly defined strategy Many organisations have created entire businesses around the use of influencers particularly in the fashion sector, so whether it's a new restaurant opening, a new product launch, a new app, a conference or merely part of your marketing customer acquisition funnel. You will also understand how best to work with B2B influencers and thought leaders.
SNAPSHOT OVERVIEW
What is influencer marketing
Who are influencers and how do they work
Different types of influencers
Creating the right campaign brief
Influencer agencies, platforms and media agencies
Different types of influencer campaigns and tactics
Making sure its legal and compliant
Evaluating and measuring success
Influencer marketing around the world
Glossary of terms
Case studies
BOOK LAUNCH PARTY
A selected number of people will be invited to the book launch at Home Grown Private members club in London (DATE: TBA)
If you would like to be considered to attend the event please complete your details.