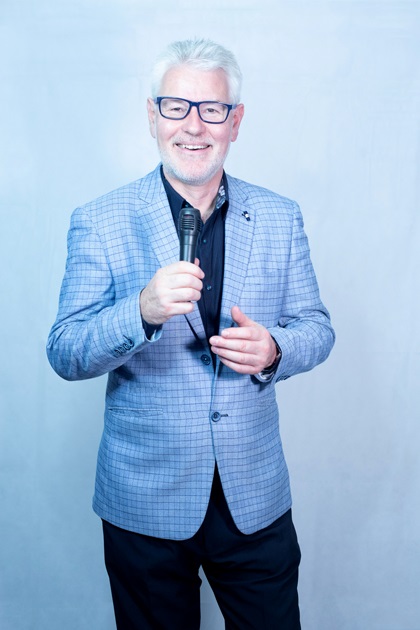 GORDON GLENISTER
Helping you connect to your audience through
Membership – Influence Marketing – Merchandise
Gordon Glenister, Business Consultant, Membership Industry Professional, Industry Marketing Professional and Merchandise Marketer
Well, if you're going to talk about yourself, there's no point in hiding your light under a bushel!
I'm a highly experienced sales and marketing professional; and I've worked with a number of recognised businesses over the years including many household names.  My main area of focus is membership, influencer marketing and promotional merchandise.
My journey started at the age of 15.  I was always an entrepreneurial type and made my first £1,000 selling plants and servicing gardens in Essex (back then that was a lot of money to a 15 year old!).  A few years later, I was thrust into the world of business, with an eye for detail and opportunity.  My first sales job was working for the match giant, Bryant and May where I was told again and again that I over-achieved.  After I while, I moved onto a bigger role, working for Grant of James.  During my time at Grant of James, I consistently beat my sales incentives and was one of the top salesmen in the team.  From there, I moved to join cider and beer giant, HP Bulmer as one of the youngest ever regional sales managers.  At just age 26, I managed a £21 million Whitbread account!
INCENTIVES INDUSTRY
I always dreamt of owning my own business and in the year 2000, I launched my own incentive and rewards company.  A few years later, in 2007, I sold my business and moved onto a role as Director General for the British Promotional Merchandise Association where I headed up a number of exciting projects, including launching the first ever online educational academy.
Additionally, I covered the company's first major conference and supported the first collaborative exhibition at Silverstone.  All projects were highly successful, particularly the Silverstone exhibition with participants leaving rave reviews!
I am often invited to events to deliver speeches and I am a proficient and experienced speaker, engaging too! I speak at international promotional product events and I've often presented industry awards.
THE MEMBERSHIP INDUSTRY
More recently, I launched my own Membership Consultancy aimed at supporting Membership Bodies and Trade Associations.  I have my own podcast and blog, called Membership World (do have a listen!) where I give my own views and advice as well as interviewing Thought Leaders in the sector.  I continue to regularly speak on the international stage about membership and community engagement.
THE IMPACT OF COVID-19 ON THE MEMBERSHIP SECTOR
Over the past few months, I was commissioned to research the impact of Covid-19 on the membership bodies, associations and charities sectors.  You can read my findings here.  I hope they're interesting and valuable to you.
MY TIMELINE OF SUCCESS
1980 - MY SUCCESS JOURNEY STARTED WITH MY OWN PART-TIME GARDENING BUSINESS, AND I MADE MY FIRST £1,000 AT JUST 15 YEARS OLD!
1989 - I BECAME THE YOUNGEST EVER REGIONAL SALES MANAGER AT HP BULMER, MANAGING A £21 MILLION CUSTOMER
2002 - I LAUNCHED MY OWN INCENTIVES AND REWARDS AGENCY
2007 - I WAS HEADHUNTED TO BECOME THE DIRECTOR GENERAL OF THE BRITISH PROMOTIONAL MERCHANDISE ASSOCIATION
2008 - NEXT, I LAUNCHED MERCHANDISE INDUSTRY ONLINE, AN EDUCATION PROGRAMME AND THE FIRST EVER OF ITS KIND
2009 - I WAS VOTED INDUSTRY PERSONALITY OF THE YEAR, IN FRONT OF AN AUDIENCE OF 800 PEOPLE
2009 - I LAUNCHED THE FIRST EVER NATIONAL STUDENT DESIGN COMPETITION, ESPECIALLY FOR PROMOTIONAL PRODUCTS
2014 - I CREATED PROMOTIONAL PRODUCTS WEEK
2017 - I BECAME A PUBLISHER FOR PRODUCT MEDIA AND GAINED FINALIST STATUS FOR MAGAZINE OF THE YEAR
2018 - I LAUNCHED MY OWN WEBSITE, GORDONGLENISTER.COM AIMED AT ORGANISATIONS INVOLVED IN MEMBERSHIPS
2019 - I RAN THE FIRST OF MANY MYSTERY MEMBER PROJECTS, GOING UNDERCOVER IN THE MEMBERSHIP COMMUNITY
2019 - I WAS A KEYNOTE SPEAKER, FACILITATOR AND PANELLIST ON DIGITAL TRANSFORMATION AT TECHSMART
2019 - I LAUNCHED THE BCMA INFLUENCE AND INDUSTRY BODY, DEDICATED TO INFLUENCER MARKETING. I ALSO LAUNCHED A GLOBAL PODCAST
2019 - I WAS APPOINTED DIRECTOR OF A DEVELOPMENT BOARD OF ARCOLA, A LONDON THEATRE
2019 - I FACILITATED AND SPOKE ON INFLUENCER MARKETING AND MEMBERSHIP AT OVER 20 INDUSTRY EVENTS
2020 - I LAUNCHED THE WORLD'S FIRST GLOBAL COMPETITION, PITCH INFLUENCE, AIMED AT THE INFLUENCER COMMUNITY
2020 - I PUBLISHED RESEARCH ON THE IMPACT OF COVID-19 TO MEMBERSHIP ORGANISATIONS
2020 - I LAUNCHED MY MEMBERSHIPWORLD PODCAST
2020 - I AM CURRENTLY WRITING A BOOK ON INFLUENCER MARKETING STRATEGY, DUE TO BE PUBLISHED BY A REPUTABLE PUBLISHING HOUSE IN SPRING 2021
INFLUENCER MARKETING
I'm heavily involved in the Influencer Marketing sector, an area that is rapidly growing and shows no sign of slowing down.   I launched the first association arm of the Branded Content Marketing Association, designed especially to support the influencer marketing industry and I regularly speak and hosts panels on the topic.  Additionally, I run "Influence", the global podcast on influencer marketing.  Plus, I was the brains behind the creation of Pitch Influence, a competition to support the creative industry.
With numerous connections in the influencer marketing industry, I partner highly influential influencers with brands and recommend powerful influencer marketing strategies for business success.  I've recently penned a book on influencer marketing strategy, which is due for publication in March 2021.  It's an exciting adventure!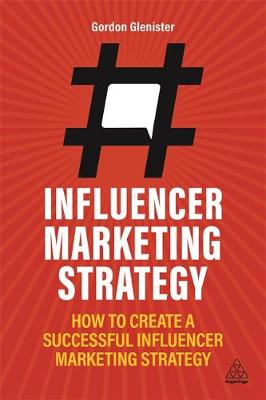 THE ARTS
A director of the development board of the Arcola Theatre, I have a deep love of the arts, particularly the theatre, film and music industries and I've made valuable connections as a result.  I'm privileged to say I am often invited to attend many prestigious events.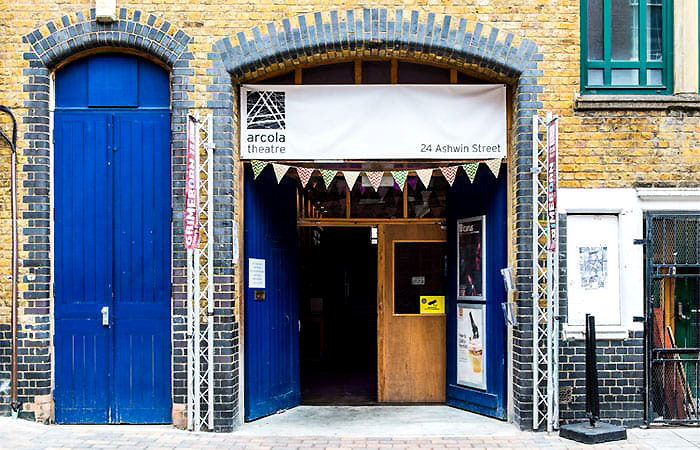 To be action focused
By focusing on tangible outcomes
To be inspiring and enthusiastic
By sharing ideas that create confidence and value
To be authentic
By being genuine, passionate, sincere and transparent
To build deeper trusting relationships
By focusing on supporting and nurturing others
"Dear Gordon, A big thank you for all your support, guidance and recommendations over the years, your knowledge, ability to translate it positively to those that require it has been invaluable and contributes to our continued growth and success as we speak, throw in your connectivity skills and you provide the complete package for which I am very grateful."
Alan Stride, MD at PREMIER IMPRESSIONS LTD