You may well have seen various organisations run top 50/100 most influential people indices well now you can have your own one, managed by myself
and colleague Gordon Miller.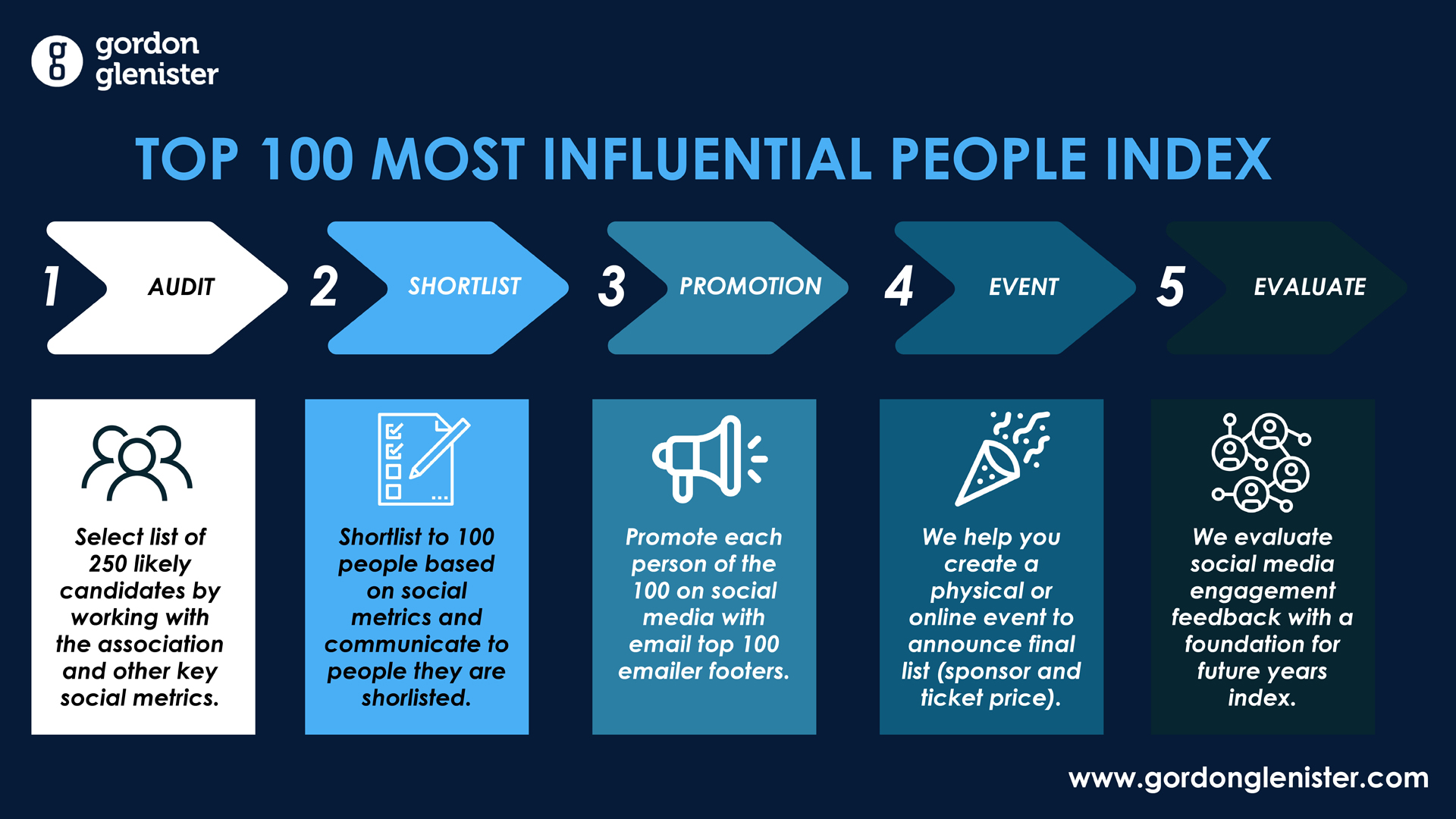 What are the benefits of your association or community having its own top index:
Gives you stand out and recognition within the industry with huge PR potential.
Due to the effort we take to promote everyone, the organisational reach can be considerable.
It can be an annual event – recipients like to see how their position has changed.
It allows you to reach out to non members/potential customers rather than be restrictive.
The final positions can be shared at an event which can be sponsored. Recipients often want to buy tickets to bring colleagues
and friends creating a profitable revenue stream.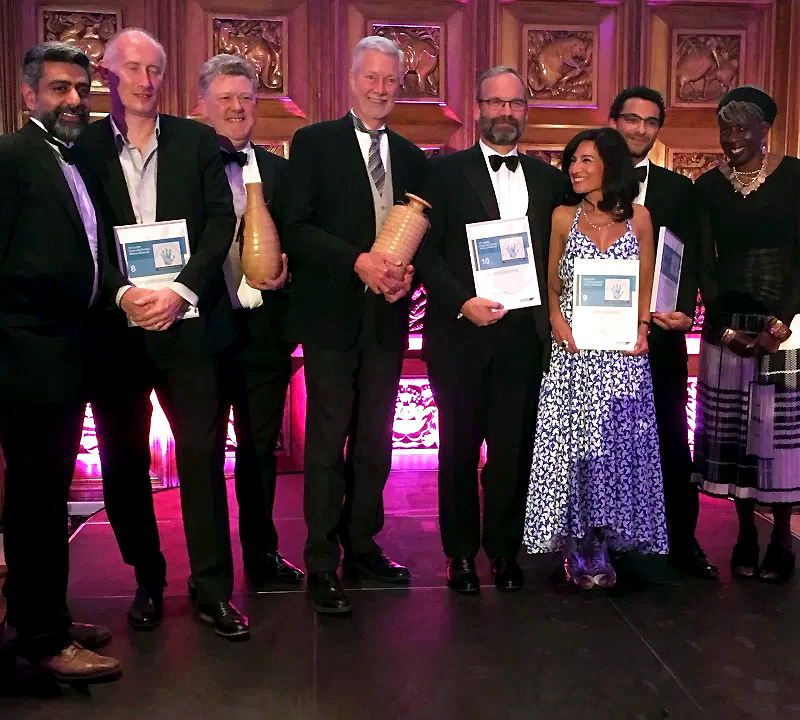 Case study – conceived and delivered by Sustain Worldwide, partnered by BRE "Feels like it's been around for 10 years in a good way" Baroness Young of Hornsey OBE "Being on the top 100 Influencers List last year helped me to grow our Governance, Business Advisory and Data Strategy Boards with real agents for change" Jaya Chakrabarti MBE,
TISCreport "Congratulations on a really lovely event and what an absolutely wonderful group of people" Safia Minney
MBE, People Tree "Don't know many who could bring this crowd together in the way you have" Ben Cooley, CEO Hope for Justice
Social media campaign - 1 a day for 100 days #Top100Index. "Bloody brilliant!" Paul Gerrard, Co-op
"Building a community from scratch like you have online with #Top100Index is an amazing achievement" Professor Bela Arora, University South Wales
"The evening made me feel like I was part of a movement; it had buckets of energy to build on." Jez Cutler, Travis Perkins