ENGAGE ME AS YOUR TRAINER AND MENTOR
With over 20 years of Sales and Marketing experience and a leader for the promotional sector's industry body for 11 years, I have a unique insight into the industry
I know how the best companies work and how to win major clients
I know what it takes to generate business success
I am the global head of Influencer Marketing for the newly formed Branded Content Marketing Association (Influence) division
I have a thorough understanding of how brands and agencies work and their perception of branded merchandise
I am a strategy specialist with a visionary approach and give you a fresh pair of eyes on your business
"Gordon is a great personality and genuinely knows his stuff. He can not only talk the talk but he can walk the walk too. And he's a great mentor. Thorough and easy to understand. He has helped my business very much."
Gareth Sampson, CEO - Your Gateway
"We were delighted to welcome Gordon to ESM Branding to help us with a growth workshop. Gordon was immensely knowledgeable and passionate about developing new strategies for business success. We went through so many new ideas that we had not considered before! We found that he galvanised the team into effective sales strategies, and a much closer way of working which enabled us to grow our morale too. Thanks Gordon! We look forward to the next one!"
Richard Andrews, Commercial Director, ESM Branding Ltd
TYPICAL TRAINING WORKSHOP FOCUSING ON SALES AND MARKETING STRATEGY
My Sales and Marketing workshops focus on how to take your business forwards with a clear, focused strategy that is easily implemented and generates immediate, short term, medium term and long term results. It covers all aspects of Sales and Marketing; how to gain more traction, seal the deal and vastly improve your presence in the marketplace.
The following format was a training workshop I developed for a well-known promotional workshop company, the course duration was one day, from 10:00AM to 4:00PM:
Mission, Value Proposition Review, Goals
Sales Strategy (how big customers behave and what they REALLY want)
Marketing Plan, Review, Pivot and Change
How to Win £500k Clients (what top distributors do, what are the takeaways)
OTHER CONSULTANCY PROJECTS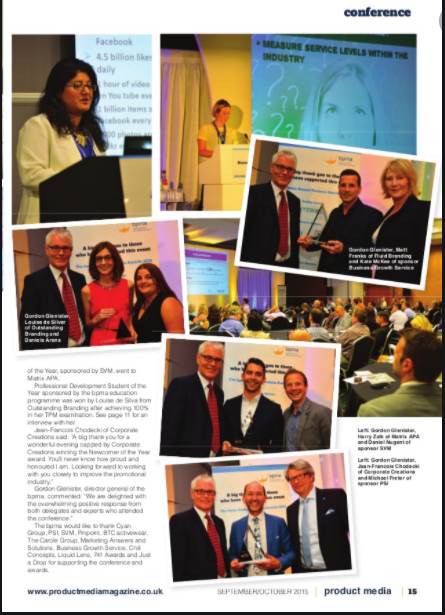 A proficient writer, I often help businesses with their blogging, writing their Press Releases, collaborate on white papers and build brand exposure through podcasts.  Whether working with an individual or a business, I always cover the same processes, understanding business challenges, how I can help them achieve more (whether it's Membership, Influencer Marketing, Sales and Marketing or Promotional Marketing).
I look forward to working with you!  Get in touch today.
This is the process I take to help businesses leverage the opportunity to create the connections that count.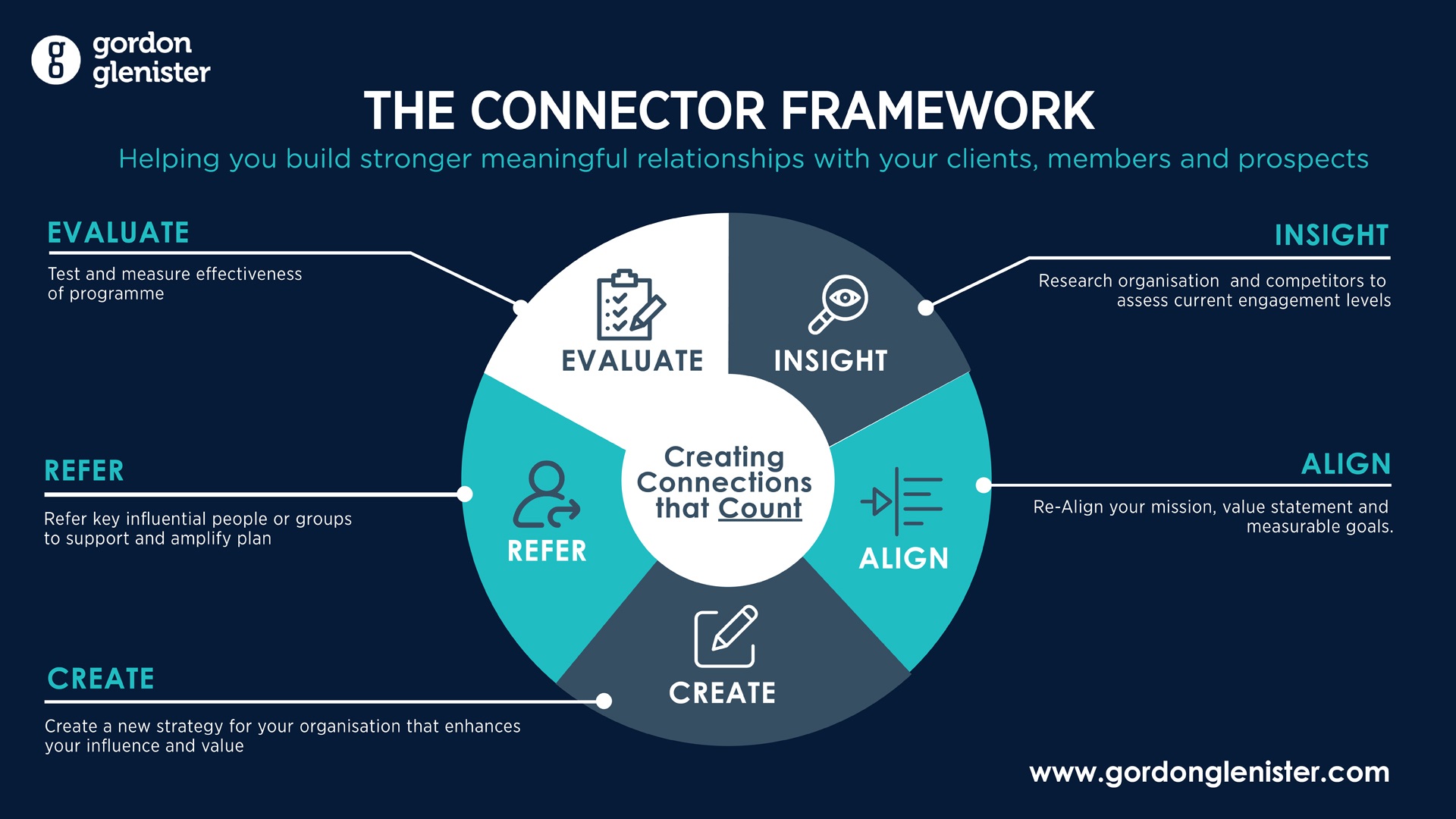 I hold an evaluation service with you to gain deep understanding of the challenges you face, this may involve conversations with various teams.  Next, I complete a thorough competitor assessment of others that work in a similar space and use measurement criteria to compare that against your own organisation
I examine your mission statement, goals and values proposition to assess and suggest aligning that to enable strategy creation.  This is to move the organisation forward.
I create a strategy plan for your organisation that will help enhance influence and value for the target community
I work with specialists in my team and connection community to help deliver the above. I can also refer people that I think can help build opportunities for you.
I evaluate the programme to make sure you are achieving the goals set out. This process can be ongoing as part of a mentor programme.
Get connected, make connections that are valuable and present enormous opportunity for you and your business, contact me today.
BOOK A 15 MINUTE DISCOVERY CALL